Profiel
Stefanie Arndt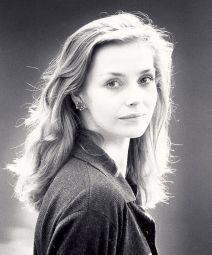 For English version please scroll down

Stefani Arndt erhielt ihre Ausbildung an der Schule des Balletts der Hamburgischen Staatsoper. Nach dem Gewinn des Prix de Lausanne im Jahr 1983 wurde sie Mitglied in John Neumeiers Hamburg Ballett, wo sie bald schon zu Solistin avancierte, in allen Hauptrollen des klassischen sowie modernen Repertoires zu sehen war und mit zahlrei-chen bedeutenden Choreographen zusammenarbeitete. Unter den Auszeichnungen, die sie erhielt, ist u.a. der Wilhelm Oberdörfer Preis hervorzuheben. 1994 wechselte Ste-fanie Arndt zum Ballett Frankfurt, wo sie als Solistin eng mit William Forsythe zusam-menarbeitete und ihm seit 2002 assistiert und seine Stücke weltweit einstudiert. Darüber hinaus ist Stefanie Arndt regelmäßig als Ballettmeisterin beim Ballett der Semperoper Dresden zu Gast, international als Ballettlehrerin sowie Coach tätig und assistiert David Dawson und Jacopo Godani bei zahlreichen ihrer Uraufführungen.

Stefanie Arndt received her education at the Hamburg Ballet Opera School. In 1983 she won the Prix de Lausanne and joined the company of Hamburg Ballett under the direc-tion of John Neumeier. She became Principal dancer and danced all leading roles in the classical Repertoire as well as in the contemporary Repertoire. She worked with many leading choreographers and created several roles. Her work as a dancer has been awarded many times including the Wilhelm Oberdörfer Prize. In 1994 she joined Ballet Frankfurt as a principal dancer and collaborated and worked closely with William For-sythe dancing in all his major works. Since 2002 she is assisting and staging William Forsythe work all over the world. Stefanie Arndt is a regular guest ballet mistress with The Semper Oper Ballet in Dresden and is working internationally as teacher and coach. She also has been assisting David Dawson and Jacopo Godani in several creations.