Profile
Miquel Martínez Pedro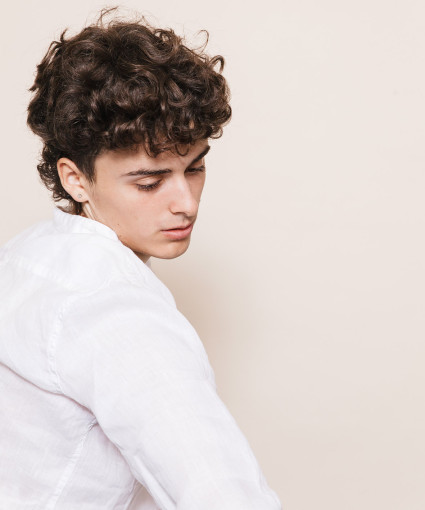 Der Spanier Miquel Martínez Pedro ist frischer Absolvent des Dance Conservatory of Valencia, wo er von Rafa Darder und Alicia Puchades unterrichtet wurde. Zweifach konnte er 2018 und 2019 an Kursen des Nederlands Dans Theaters teilnehmen.
Mit dieser Spielzeit wird Miquel Martínez Pedro Teil der Compagnie des Ballett am Rhein und tritt damit sein erstes professionelles Engagement an.

Spanish-born Miquel Martínez Pedro freshly graduated from the Dance Conservatory of Valencia, where he has been coached by Rafa Marder and Alicia Puchades. He had the chance to participate in workshops by Nederlands Dans Theater twice, in 2018 and 2019.
With this season Miquel Martínez Pedro becomes part of the Ballett am Rhein Company and begins his first professional engagement.
Performances
Thu 07.10.2021, 20:00 h

Opernhaus Düsseldorf

Sat 13.11.2021, 19:30 h

Opernhaus Düsseldorf

Sun 12.12.2021, 18:30 h

Opernhaus Düsseldorf

Sat 12.02.2022, 19:30 h

Theater Duisburg

Fri 25.02.2022, 19:30 h

Theater Duisburg

Sun 27.02.2022, 15:00 h

Theater Duisburg

Sun 06.03.2022, 18:30 h

Theater Duisburg