Profile
Julio Morel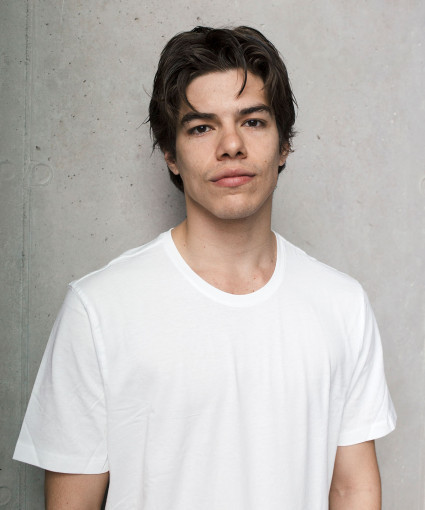 Julio Morel wurde in Paraguay geboren und erhielt seinen ersten Ballettunterricht in seiner Heimatstadt Ciudad del Este. 2009 und 2011 erreichte er jeweils das Finale des renommierten Youth America Grand Prix in New York. Er tanzte zunächst drei Jahre für die Junge Ballett Compagnie Rio de Janeiro, bevor er dank eines Merit Stipendiums zunächst einen Sommerkurs und schließlich ein Studium an der San Francisco Ballett School ermöglicht bekam. Er wurde hier von Parish Maynard and Patrick Armand unterrichtet. Neben einem Engagement im Corps de ballet des Ballet de Monterrey, Mexiko, und beim Musical "Cats", tanzte er die letzten vier Jahre als Solist für die Campania Nacional de Danza de Mexico, Mexico City. Demis Volpi kreierte 2018 die Hauptrolle in seiner Choreographie "Le sacre du printemps" in Mexico City für Julio Morel.
Julio Morel wird mit dieser Spielzeit neues Mitglied der Compagnie des Ballett am Rhein.

Julio Morel was born in Paraguay and received his first ballet training in his hometown Ciudad del Este. He reached the finals of renowned Youth America Grand Prix, New York, in both 2009 and 2011. He initially danced three years for the Youth Ballet Company of Rio de Janeiro before being able to do a summer course and finally study at the San Francisco Ballet School thanks to a Merit Scholarship. Here hid teachers were Parish Maynard and Patrick Armand.
In addition to being part of the Corps de ballet of the Ballet de Monterrey, Mexico, and in the cast of the musical "Cats", he has danced as a soloist for the Campania Nacional de Danza de Mexico, Mexico City for the past four years. In 2018 Demis Volpi created the main role in his choreography "Le sacre du printemps" in Mexico City for Julio Morel.
From this season on Julio Morel is a new member of the Ballett am Rhein company.
Performances
Sun 26.09.2021, 18:30 h

Opernhaus Düsseldorf

Thu 07.10.2021, 20:00 h

Opernhaus Düsseldorf

Sat 13.11.2021, 19:30 h

Opernhaus Düsseldorf

Sun 12.12.2021, 18:30 h

Opernhaus Düsseldorf

Sat 12.02.2022, 19:30 h

Theater Duisburg

Fri 25.02.2022, 19:30 h

Theater Duisburg

Sun 27.02.2022, 15:00 h

Theater Duisburg

Sun 06.03.2022, 18:30 h

Theater Duisburg